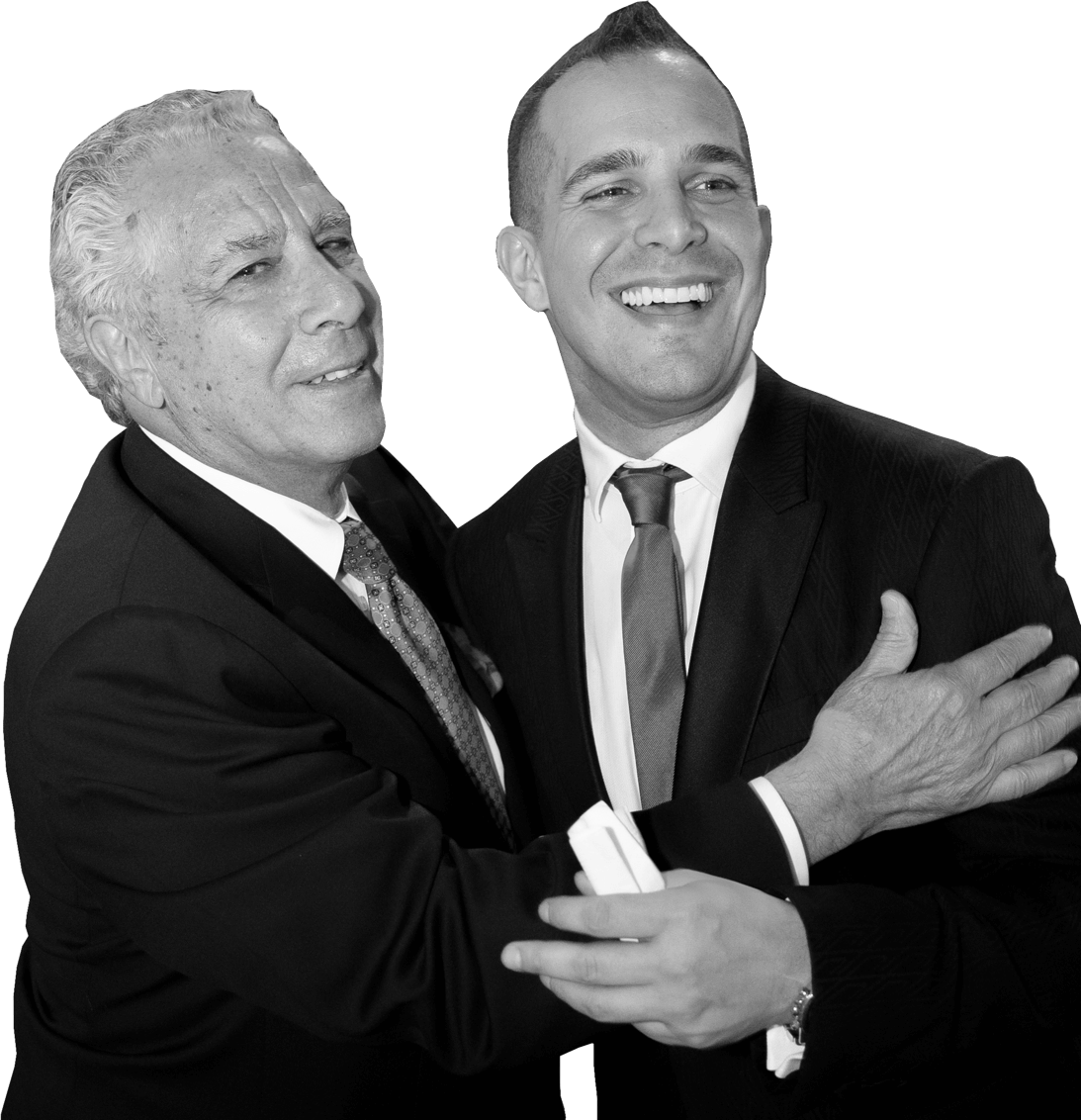 Appliance know-how runs in the family
Groupe Amiel is a company founded by Anthony Amiel in 2017. It was created to bring the following companies together under one roof: Distinctive, Corbeil Appliances, Termonas and, since August 2021, Les Spécialistes de l'électroménager. As one entity, these four companies will enjoy greater synergy and continue to define, advance and grow the appliance industry.
Anthony Amiel, creator of the corporation bearing his name, and Jacques Amiel, his father, founder of Distinctive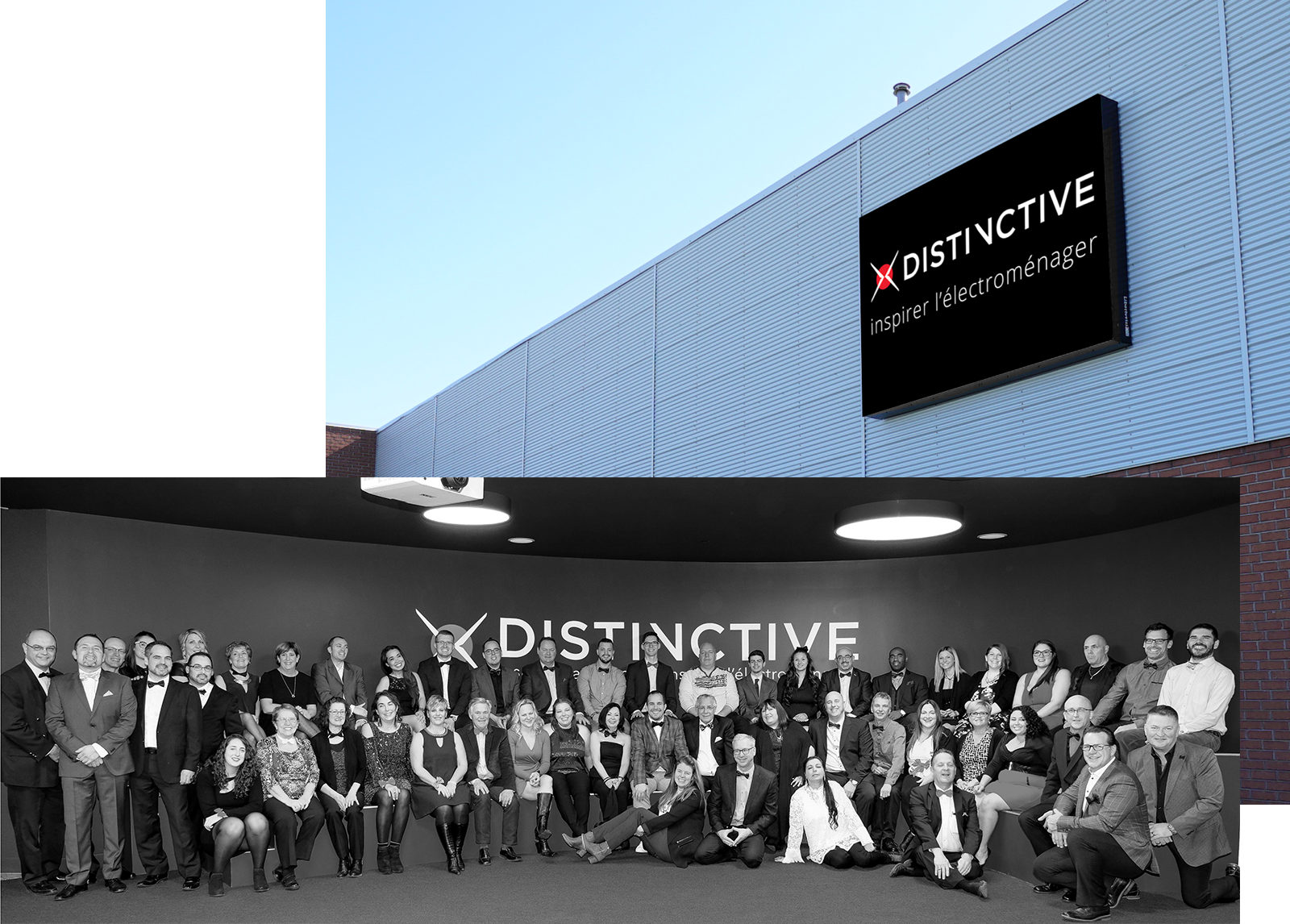 distinctive
Appliance-inspired
Founded by Jacques Amiel more than 40 years ago, Distinctive is the largest independent Quebec-based appliance distributor in Canada. Headquartered in Laval, the company now operates two warehouses, one in Laval, Quebec, and the other in Delta, British Columbia. It also has more than 300 business partners covering Canada from coast to coast.
Well known for its logistical know-how and its unmatched after-sales and maintenance support services, Distinctive ranks first among the top companies in the high-end appliance industry. Combining innovation, performance, design and elegance, its exclusive line-up of prestigious brands features some of the very best machines the industry has to offer.
Several major European brands have made Distinctive their first choice not only for the most effective product launches but also to position themselves advantageously through its well-established network in the North American market.
Distinctive is working tirelessly to fulfil and exceed the expectations of its business partners and, ultimately, consumers. It prides itself on leading new trends. It was the first distributor to import stainless steel appliances and 24″ models.
Going the extra mile for our retailers
To date, Distinctive has collaborated on more than 50 real-estate development projects in Quebec and Ontario. The company is constantly looking for new ways to improve its flexibility and better understand and meet the appliance requirements of developers, designers, builders and architects. Its team provides ongoing support through every stage of a project. Its consulting services include helping to select the models best suited to the kitchen designs, identifying the best locations for the appliances, and so much more.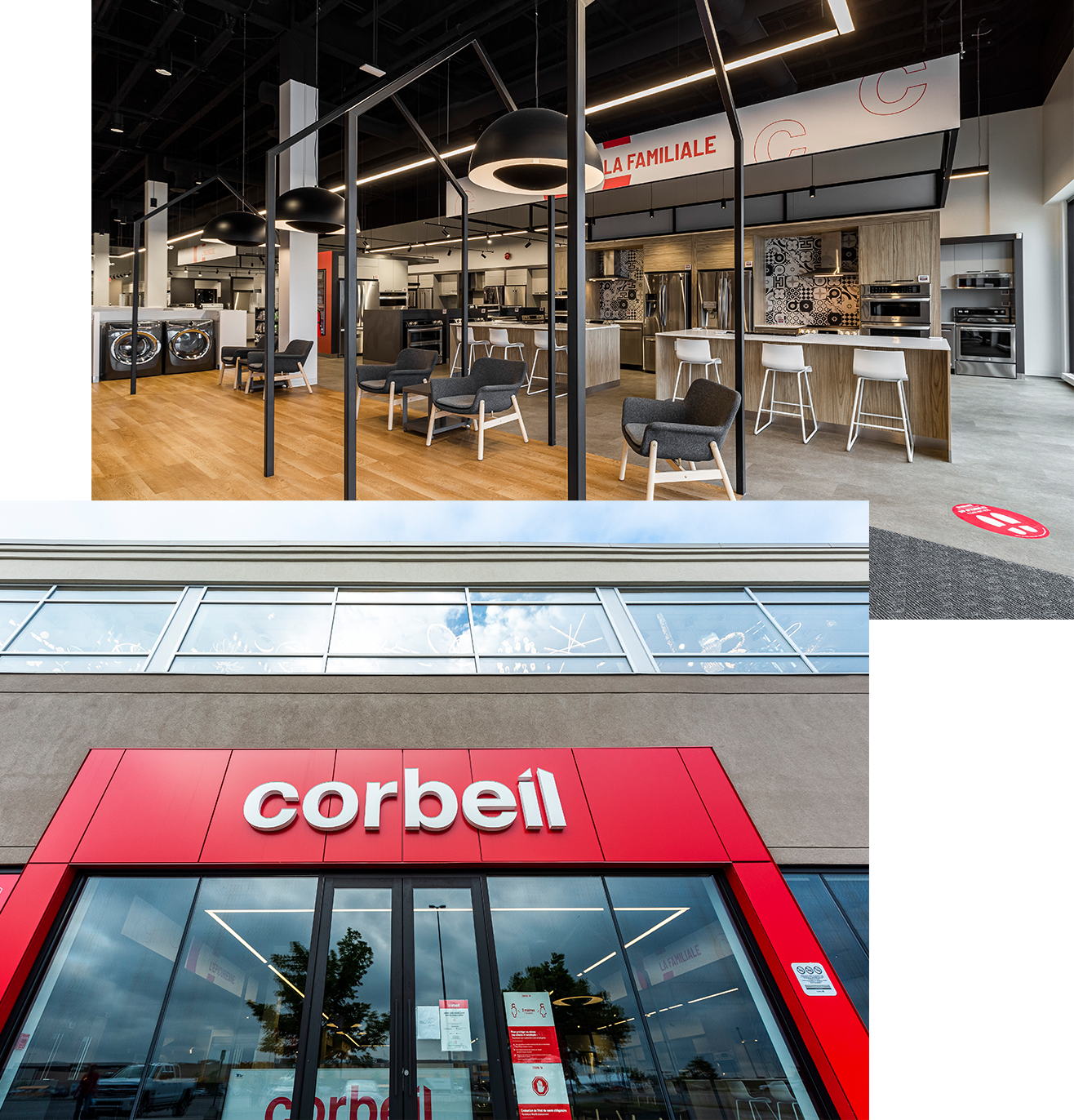 corbeil
THE household appliance specialist since 1949
In an effort to get closer to consumers and revitalize one of Quebec's homegrown jewels, Groupe Amiel acquired Corbeil Appliances in 2017. Before that, the company had changed hands a number of times: from the Corbeil family to Cantrex and then to Sears Canada.
Today there are more than twenty Corbeil stores and one liquidation center in Quebec, as well as two outlet in Ottawa and a bilingual e-commerce website. Corbeil continues to thrive and for years has been THE household appliance specialist — after all, its stock-in-trade is appliances, and nothing but appliances.
Corbeil is currently entering a phase of significant change. The entire team is working toward not only updating the company's image but also elevating the customer experience and making it interactive by reimagining its stores' floor plan. The changes will be implemented gradually. All staff members are also working hard to develop the best possible website for the company and streamline the online shopping experience.
Corbeil has certainly changed a lot since it was founded in 1949, and it plans to continue being a leader for many years to come.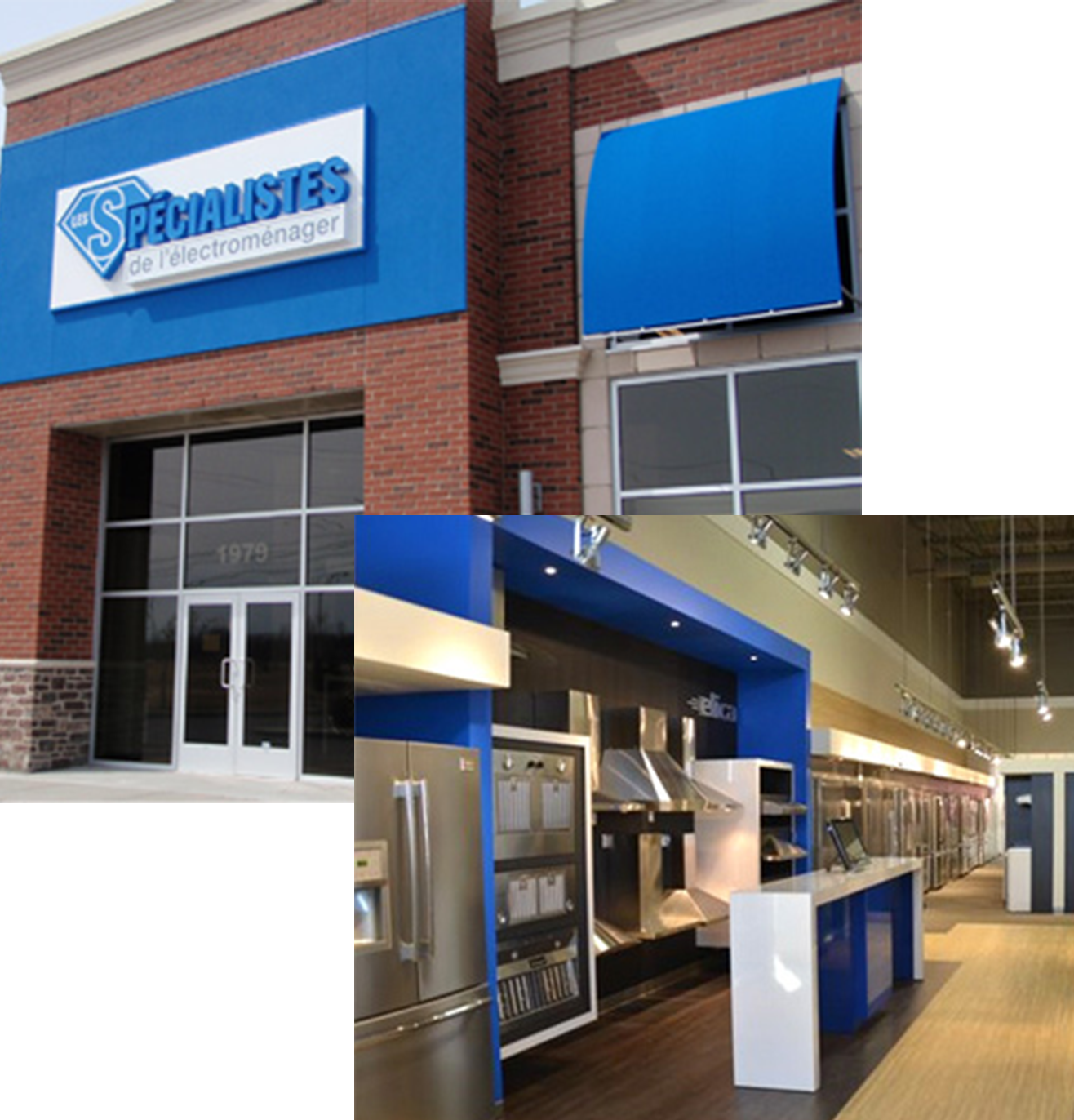 LES SPÉCIALISTES DE L'ÉLECTROMÉNAGER
On August 3, 2021, Groupe Amiel announced the acquisition of Les Spécialistes de l'électroménager. Through this transaction, the Groupe continues to grow and is strengthening its leadership in Quebec. With the addition of the eight Les Spécialistes stores, the Groupe has expanded its coverage to include the Estrie region.
The Groupe will build on the strengths of Les Spécialistes, such as its extensive knowledge of appliances and customer experience, to further develop the brand in Quebec. Les Spécialistes will continue to operate under its own banner and provide customers with the same quality of service that has made its reputation, both online and in stores.
Les Spécialistes de l'électroménager remains focused on two things: customer experience and knowledge of appliances.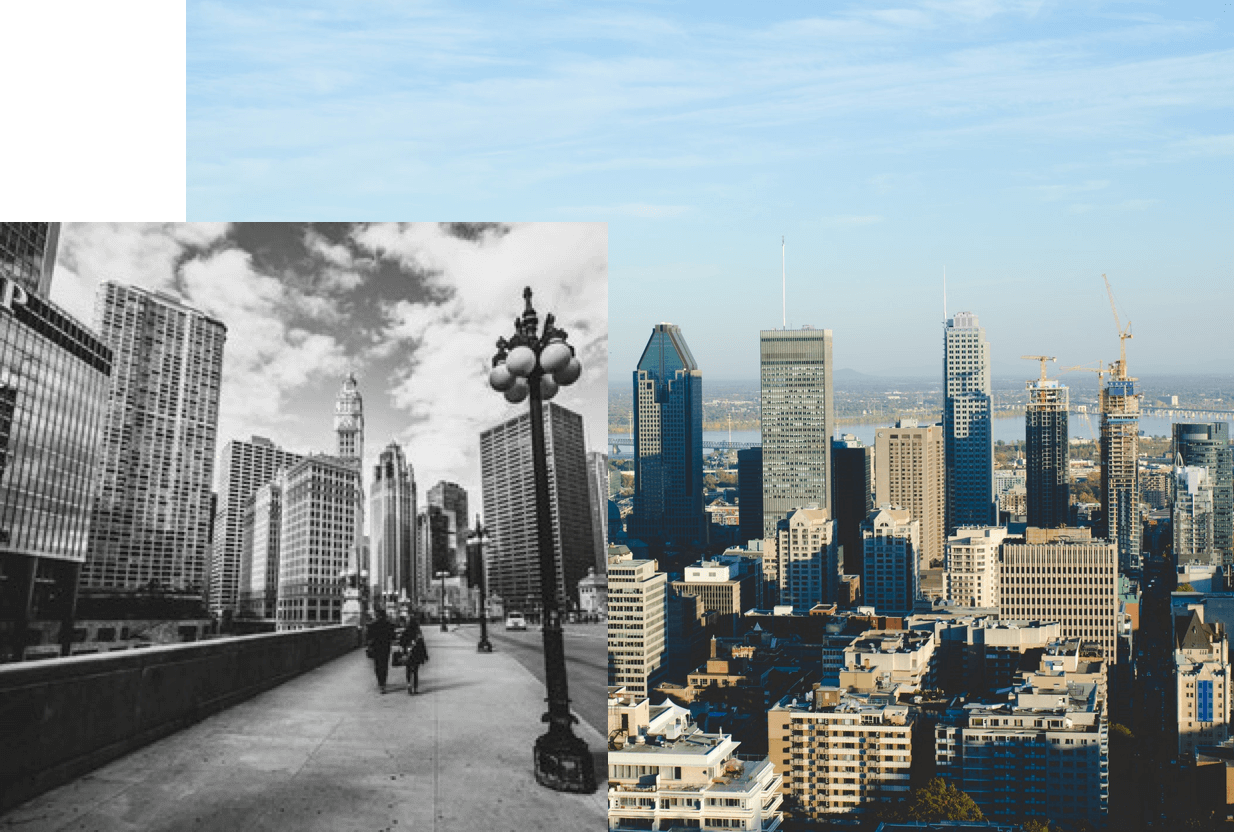 Termonas
Location, location, location
Termonas is a real estate company that specializes in finding and buying high-potential commercial properties for future shopping centres and/or appliance stores.
Termonas's primary goal is to find strategic locations for the Groupe Amiel's new appliance stores and give them maximum visibility so that they will be the preferred destination for appliance shoppers.
Contact
If you have any questions, please use the form below.